Covid-19: Domestic Violence Cases in Malaysia Increase Following Lockdown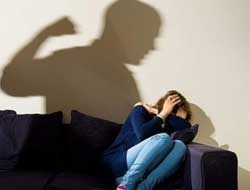 By Mohani Niza

Publication: The Malaysian Journal of Nursing (MJN e-News)

Date of publication: 17th April 2020

The Covid-19 pandemic in Malaysia and the Movement Control Order (MCO) implemented since 18th March recently are causing an increase of domestic violence in the country, following worldwide trends.
Women's Aid Organisation (WAO) initially reported a 44 per cent increase in hotline calls and WhatsApp enquiries from February to March 2020. In the first half of April, WAO received 264 calls and WhatsApp enquiries – a whopping 111.2 per cent increase compared to 125 calls and WhatsApp enquiries over a 14-day period in February.
"Domestic violence is fundamentally about gaining or maintaining power and control over the survivor, and in these uncertain and unprecedented times, this desire to exert power and control may be aggravated by isolation and concerns over health and finances," Manissha Kaur, interim case manager at Women's Aid Organisation (WAO), told Healthcare Asia.
Obstacles in dealing with domestic violence during the MCO
Manissha said: "One of the major obstacles to addressing domestic violence during the MCO is ensuring the survivor's safety. Difficulties in accessing the justice system put survivors' safety at risk. Domestic violence survivors need to be able to lodge a police report, receive protection orders and a safe place to go to with their children."
The misinformation by several frontliners aggravate the situation further. "The most common complaint that we are informed of is that survivors are getting different information from frontliners during the MCO. For instance, in some cases, police officers have taken immediate action by rescuing the survivor, lodging a police report, and sending the survivor to a safe space, whereas in other cases, police officers have turned away survivors and informed them that action can only be taken after the MCO period," Manissha said.
She added further: "Many survivors have also experienced difficulties getting protection orders as they are being told that the courts are closed or that nothing can be done during the MCO. These protection orders are necessary to ensure survivors and their children are protected from any further violence, yet survivors do not have access to these protection orders right now."
A global trend
Other places hit by the pandemic are also witnessing the rise of domestic violence. It was reported in The Guardian recently that Refuge, the UK's largest domestic abuse organisation, has received a shocking 700% increase in calls to their hotline.
What is domestic violence?
Domestic violence – also known as intimate partner violence (IPV) – is defined as "a pattern of behaviours used by one partner to maintain power and control over another partner in an intimate relationship."
It happens to all sectors of society, regardless of gender identity, class, sexual orientation, ethnic group or nationality, but women are particularly targeted.
Domestic violence manifests in various ways such as:
Physical abuse (beating, slapping, etc.),
Financial abuse (controlling their partner's expenses);
Emotional abuse (gaslighting, putting a partner down, calling her names).
Coercion and threats (threatening to leave her or threatening to commit suicide);
Using children to make the wife guilty (e.g. threatening to take away the children);
Using male privilege to dominate and control their partner.
No laughing matter
On March 30, the Ministry of Women, Family and Community Development (KPWKM) received backlash for uploading a series of social media infographics which rights activists have slammed as degrading to women and encouraging the abuse against them.
Speak like Doraemon, giggle coyly and avoid nagging if you want your husbands to do the housework, these posters advised wives. The posters have since been taken down, and the ministry has since issued what most people feel is a tokenistic apology.
"The underlying message of the "Doraemon posters" is that it is women's responsibility to change their behaviour in order to avoid conflict at home," Heang Lee, head of campaigns at WAO, said. "This harmful and one-sided message can be a precursor to victim-blaming in cases of domestic violence."
A mass communications student who only wants to be known as Jasmine, 28, spoke to HCA about the abuse that she, her sister and her mother suffered at the hands of her father and her father's family.
"We would see my mother and biological father get into fierce physical fights," Jasmine said about her growing up years.
The three women are now safe, thanks to the mother's courageous decision to lodge a police report. The Buddhist organisation Tzu Chi also helped them get back on their feet, as did her mother's friends who gave them shelter, food and cared for them from time to time.
"Always, always follow your instincts – it's usually never wrong," Jasmine said as advice to those who are trapped in a domestic violence situation. "If you ever see a chance to seek help in any way at all and from anyone within reach, do it. If friends and family tell you that they don't think your abusive partner is right and try to help you out of the situation, trust them."
She said further: "An abuser will never change, so please don't give in to them pleading for you to come back and for forgiveness – don't stay to expect them to change. Also, most importantly, it may take years, but as you survive through it, you will realize that you are worth so much more."

What to do if you are abused
WAO advices domestic abuse survivors to seek any of the following assistance:
Tell someone you trust about the situation and make a safety plan to escape.
Call the police at 999.
You can also call Talian Kasih at 15999 or even message them at 019-2615999.
You can also go to the nearest police station to lodge a report.
If you have any injuries and need medical attention, you can go to the nearest government hospital (which has a One Stop Crisis Centre in the emergency department) to get treatment and to lodge a police report there.
You can also call WAO Hotline at +603 7956 3488 or SMS/WhatsApp TINA at +6018 988 8058