High Pay, Greater Learning Experience, Attract Malaysian Nurses to Work Abroad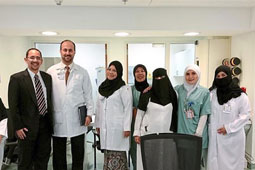 By Mohani Niza

Publication: The Malaysian Journal of Nursing (MJN e-News)

Date of publication: 5th January 2018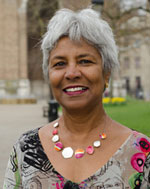 When retired nurse Lily Forbes, 68, was younger, she dreamed of a happier life abroad and in August 1969 packed her bags to England. The sprightly older woman, who is also a writer and medical anthropologist, settled there, got married and found job as a nurse.
She doesn't regret the decision.
"The training is excellent, working with and caring for a group of people who are non-Malaysians is a learning experience," she said, via an email interview with the Malaysian Journal of Nursing.
But it did come with several hiccups.
"I was not prepared for certain duties expected from a nurse both trained and in training," she said.
Initially, she had thought that duties such as the collection and disposal of human waste products, as well as bathing the physically disabled, were the responsibilities of untrained nurses. She had naively thought that the traditional experience of "amahs" were sufficient. Upon realising that this wasn't the case, she immediately knuckled down to work.
Lily is not the first Malaysian and definitely not the last to work abroad as a nurse.
Just ask Armand Abdullah, 42, the CEO and Managing Director of Melorita Healthcare. His company trains and sends around 400 to 500 nurses abroad to work, especially to Singapore and the Middle East. In the Middle East, for example, it's not uncommon, he says, to find 30 to 50 different nationalities working as nurses.
The nurses, he says, earn 3 to 5 times more than those who choose to stay in Malaysia. On top of that, they enjoy other benefits such as free accommodation and transportation.
In 2013, former ambassador to the United Arab Emirates (UAE) Datuk Syed Hussein Abdul Kadir Al-Habshee told local reporters that Malaysian nurses working abroad were wealthy enough to drive Mercedes-Benz of BMWs. It is an assertion that could be true, Armand Abdullah said.
"A staff nurse may earn between RM11,000-RM15,000 per month and from our research given the full facilities provided by the hospitals including free accommodation, transport and flight tickets, a nurse will only need to spend 10% of her salary on her daily needs. As such, it would not surprise me if this is true," he said.
The learning experience is greater too.
"The greatest advantage would be the exposure they receive by working in world class facilities and with healthcare personnel and practices from all over the world," he said, adding that this boosts their confidence and communication skills.
A senior lecturer who teaches nursing in a public university here agrees. The woman, who requested anonymity and wants to be known only as Mary, said that the trend of Malaysian nurses going abroad is not a new phenomenon and is actually increasing, proving that the grass is indeed greener on the other side.
Every year, her university churns out 30 to 60 graduates in nursing. Of this figure, 20 % move abroad, to countries such as Singapore, Australia, and to Saudi Arabia after they have gained more experience.
"Our salary is among the lowest in Asia. It does not commensurate with our work. In Saudi, Malaysian nurses are recognized, well liked and given good pay," she said.
What was worse, she said, the graduate nurses were given the same amount of salary as non-graduate nurses, adding that this demoralized trained graduate nurses as they had studied hard to achieve their position.
"Those of us who stayed back are the patriots who want to serve our own country," she added.
Should the government be worried that our nurses are moving abroad in large numbers? What is the economic implication of this situation? Government officials could not be reached for comment.