Nobody Spared: Covid-19, MCO and Mental-Wellbeing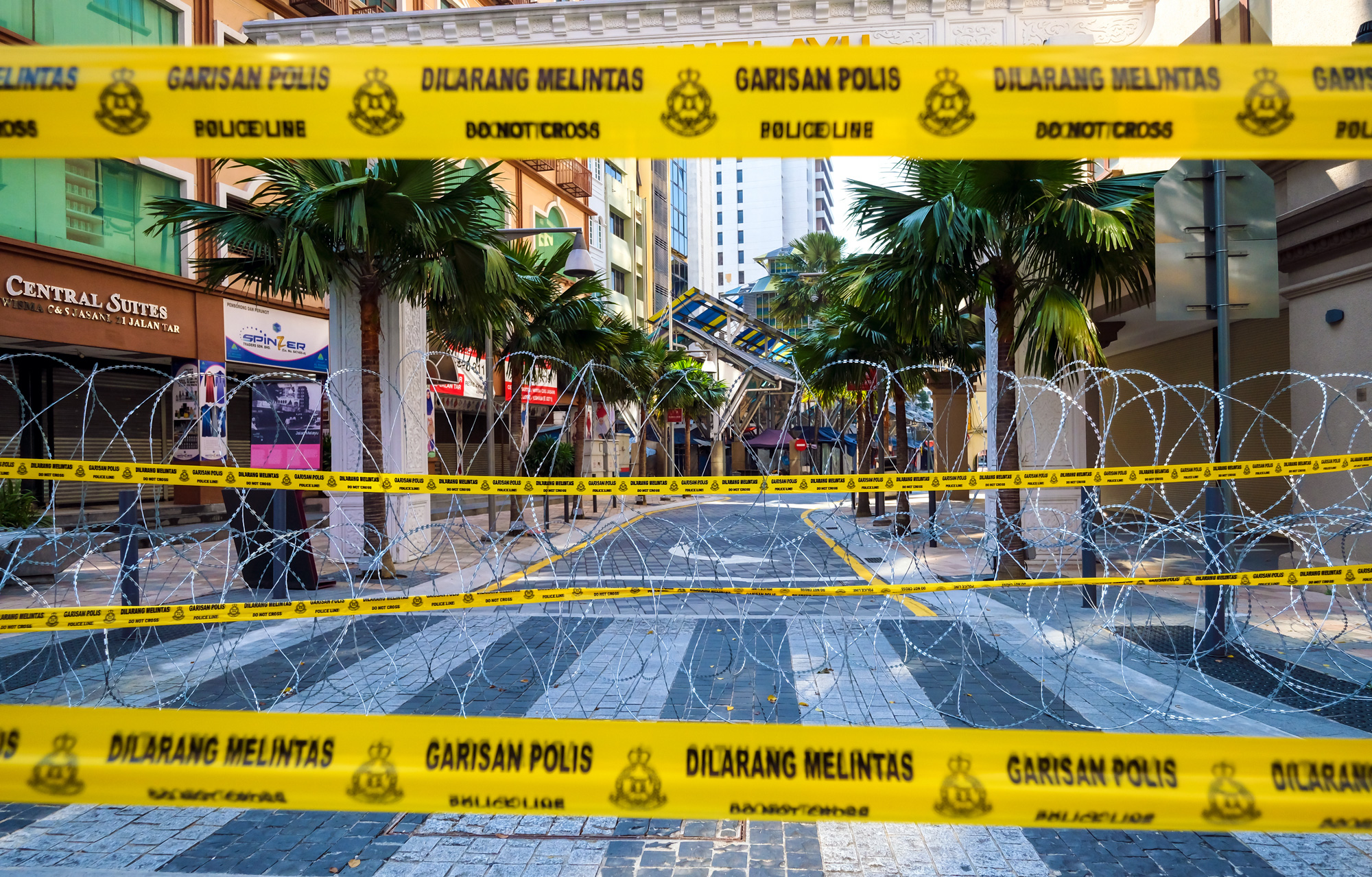 By Mohani Niza
Publication: The Centre

Date of publication: 11th May 2020
While many countries have started to re-open their economy following lockdowns as a response to the Covid-19 pandemic, the fight is far from over. Things have changed significantly for everyone since February 2020, and people globally are bearing the brunt of Covid-19 and its mental and emotional effects. Malaysians are not exempted, and the increase in calls to organisations such as Befrienders over the MCO period demonstrates the increased stress and anxiety over recent events.
The Centre recently published findings of its survey on how the Movement Control Order (MCO) are affecting the mental wellbeing of Malaysians. Overall, the survey revealed that almost 50% of respondents reported experiencing negative emotions over the MCO period.
For people with existing mental and emotional health problems, Covid-19 and the MCO will have likely triggered anxiety and depression further. For others, the impact of finding themselves in forced isolation or the chaos of having too many people living with them also increase stress and anxiety. This is on top of existing Covid-19 related worries, such as the fear that they and their loved ones might get infected by the virus.
In this piece, we take a more in-depth look at how Covid-19 and the MCO has affected the mental well-being of different groups of people who live in Malaysia.
Stories from The Ground
Our survey found that the impact of mental well-being on those in Malaysia currently observing the MCO vary in severity and form. We interviewed three individuals to see how their worries were amplified by Covid-19 and the MCO.
Mental Health Sufferers
Sha, 35, from Selangor, who works in mid-level management, told us that Covid-19 is worsening her symptoms and the MCO is making her feel isolated. She was diagnosed with Bipolar Disorder Type 1 and at the time of the interview, she was currently going through what she described as a "manic phase." She also said: "As I am on medication and regular appointments with a psychiatrist and a psychologist, my condition is manageable. However, there are still times that I can feel that the mania and depression are coming. Proper diagnosis and treatment allow me to understand my condition and manage that."
Adam, a 31-year old self-employed young man from Kuala Lumpur, was diagnosed with obsessive-compulsive disorder (OCD) in his teens. His symptoms had almost vanished but he said they have now "returned with a vengeance." Adam compulsively and obsessively cleans himself and his surroundings. The constant news on Covid-19 overwhelm him and he doesn't think that his symptoms will go away soon. "I think my obsessive cleaning will persist for a few weeks until I am confident that the danger of infection is negligible," he told The Centre, adding that he has the privilege to see a psychiatrist and therapist – both of whom are private practitioners.
The Single Mother
The impact of the MCO on mental well-being is not just felt by those who have pre-existing mental health problems.
Zarina Ishak, 38, a batik painter and a single mother of two children, from a village called Kedai Buloh on the outskirts of Kota Bharu, Kelantan, said the villagers there are feeling anxious about having to put food on the table. She reports that prices of basic food like rice sold in Kota Bharu, for example, has increased. While she did get financial assistance from the Bantuan Prihatin Nasional (BPN) government scheme recently (in two instalments: RM1000 and RM600 respectively), the money is fast decreasing "We eat whatever little we have," she said of herself and her neighbours. Zarina is also unable to work nowadays as her boss told her not to do so, even though she usually does her work at home. Even with the conditional MCO coming into effect, things have not yet changed.

Concerns at the Community Level
The impact of the MCO could also be felt at the community level, with both Malaysians and non-Malaysians being affected. Social class and poverty compound the difficulties of these people who have limited resources to access help.
At Pasar Warisan MPS

"Aishah", 31, helps her sister sell popiah, dim sum and other delicacies at a stall at Pasar Warisan MPS Selayang Baru and has observed how the people in her surroundings are suffering. While "Aishah" herself is not largely affected personally, others she come in contact with at the market are not as lucky. The MCO continues to impact trade – previously, the businesses who operated at the old Selayang market made on average RM200 per day. Now they make as little as RM20 a day, with some earning less than RM10. The shop assistants – mainly permanent residents from Indonesia – are particularly affected as they cannot get paid due to the loss of customers, and some have lost their jobs.
As someone who is active in trade associations, ""Aishah" is often approached by others at the market. Many older women work there dating back since the 1970s, and they confided in "Aishah" that they felt depressed and anxious due to their loss of income and lack of resources and opportunities to earn other means of livelihood. According to "Aishah", these people do not have the money nor the knowledge to access mental health resources such as counsellors and therapists. "Aishah" said: "What should I tell them? There is nothing positive about Covid-19. For poor people, there is no silver lining."
Within the Indian Community
Founder of the non-governmental organisation Hope Selangor, Prema Thiyagu, said the Indian B40 community and even those from the M40 community are feeling the mental health toll from their loss of income. The Indian B40 community that her organisation serves are mostly day workers, involved in jobs such as selling flowers, collecting scraps, cleaning houses, selling nasi lemak and babysitting, while some work in restaurants and factories. These jobs have been paused at the moment. Furthermore, Prema said some workers have told her that they were only given two weeks of salary and forced to take unpaid leave for one week.
Even for the Indian M40 community who also receive aid such as the Bantuan Sara Hidup (BSH), it is not enough as for some, RM1,000 goes to rental alone. Meanwhile, some families are threatened by ah longs (debt collectors) for incurring major debts. With no money to pay back their loans, these families would often flee their houses in the middle of the night. Prema said all of these factors add to the anxiety and depression of the community, with some of them even committing suicide. "There is a high level of suicide among the Indian community in Malaysia," she said. 
Among the refugees
Rohingya activist Ziaur Rahman, 27, said during the MCO, his community is largely unable to afford food and rental. In one rural part of Perak where he is helping, the food supply donated by concerned individuals have run out. Prior to the loosening of restrictions during MCO, it was hard for non-governmental organisations (NGOs) to pass roadblocks and access the villages.
One Rohingya family Ziaur knows has been told to evacuate after failing to pay this month's and last month's rent. Those who have accommodation are forced to live in crammed and tiny conditions, with some houses containing three families and 12 people in them. They also fear being caught by the police.
The local Rohingya community also face social isolation and loneliness as they are unable to call their families in Myanmar and Bangladesh due to the current lack of internet in both countries. The refugees, Ziaur said, "feel frustrated and angry" and fall into a cycle of depression and anxiety. 
What the experts say
Vizla Kumaresan, a private clinical psychologist in the Klang Valley, believes we should be worried about the fall-out from this pandemic. Of the situation during the MCO, she said: "People are experiencing social isolation. People will be stuck at home with unsafe partners or family members. People living with mental health problems will be facing a new kind of stress and anxiety. There will be an increase in people feeling helpless and hopeless."
There is also a worry that that suicide may increase during this pandemic. Vizla argues that despite the lack of statistics [on suicide in Malaysia], based on the experience of other countries, it is realistic to expect a higher rate of suicidal ideation, self-harm and actual suicide.
Other health experts concur. In The Lancet recently, Professor Ed Bullmore from the University of Cambridge stated: "To inform management of COVID-19, it is vital to understand the socioeconomic effect of the policies used to manage the pandemic, which will inevitably have serious effects on mental health by increasing unemployment, financial insecurity, and poverty."

What next?
The impact of the Covid-19 pandemic and the MCO on mental well-being is multifaceted and affects all layers of Malaysian society, regardless of factors such as health records, income, ethnicity and whether the people affected are citizens or otherwise. Already reports of suicide related to Covid-19 and the MCO are beginning to appear. The mental health fallout will far outlast the MCO and there is a need for long-term solutions, especially focusing on the layers of society not often well-served by existing mental health services. Decisive action needs to be taken to ramp up mental well-being provisions before another public health crisis – this time related to mental health – hits us.