This Young Woman from Siberia Teaches Ballet to Refugee Girls for Free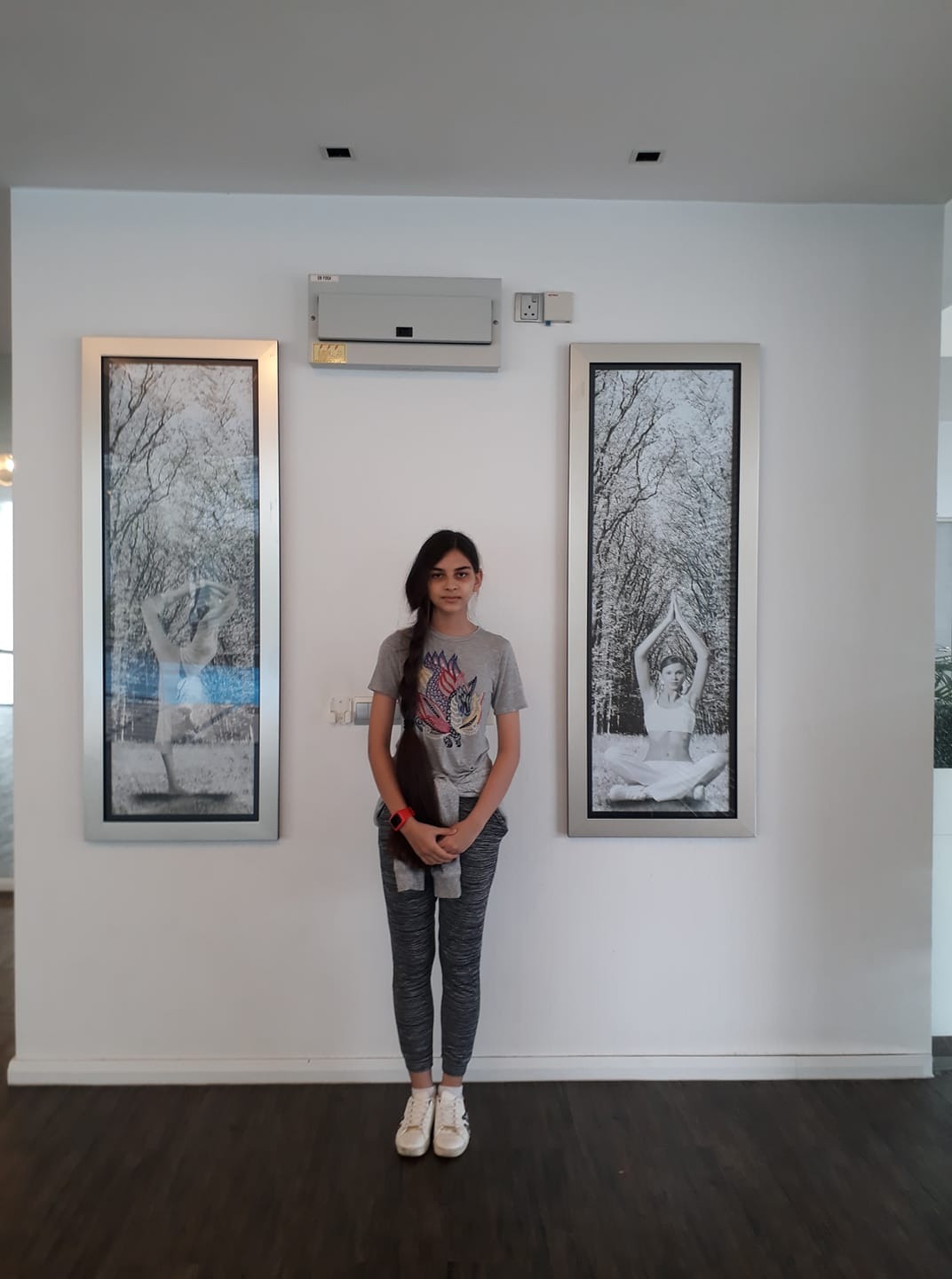 By Mohani Niza

Publication: Muslim World Today

Date of publication: 28th September 2019
It is noon on a Saturday in early September in Kuala Lumpur, Malaysia. While her peers are most likely spending their weekend without a strict schedule, Amira Chulkova, 16, is busy conducting a class called 'Ballet of Hope" to a group of young refugee girls.
Rows of little girls, most of them from war-torn Syria, some from Afghanistan, have come to the class, situated in an apartment near the bustling city center. For the next one hour, Amira gently guides them, some of them as young as four, to standard ballet routines.
Some of the girls are graceful, while some still have awkward little limbs. Classical music plays. They dance to the rhythm which starts slow at first but picks up as the class goes on. Some of the girls fall, but pick themselves up again. Amira leads them patiently, cheering them on.
One little girl in ringlets keeps smiling and looking to the back at the room, distracted. Another girl, Maya, is studious and focused and follows her teacher's directions as precise as she can.
Amira is from Siberia and came to Malaysia five years ago with her mother Katerina who believes her daughter should benefit from the education system here and learn English.
Amira started 'Ballet of Hope' in July. She was volunteering her time by painting a school when her mother came up with the idea for Amira to teach ballet classes to refugee girls, totally free-of-charge. Hasan Al-Akraa, a Syrian refugee friend of theirs who also lives in Kuala Lumpur, gathered the group of girls.
"Ballet is very graceful, like theater, but instead of words you speak with the movement of your dance," Amira says.
"When I taught my first lesson, I was very nervous. I thought that the children wouldn't like the way I teach, but then in the next lesson I felt good about myself. There were a lot of children and all of them were happy to see me and I was very pleased to see them," she says.
Amira maintains her schedule with strict discipline. She wakes up each weekday at 6 am and goes to an international school in the city. Her favourite subjects are English and sociology and she dislikes mathematics and ICT. Aside from practicing ballet, she also enjoys painting, sketching and playing the piano. When she is not busy revising her schoolwork, she helps her mother with chores.
Amira began learning ballet when she was small.
"I had a lot of classes in my childhood - not only ballet, but also piano, drawing, solfeggio and chorus. My mother also often took me to the opera and ballet theater. This is one of the biggest and greatest theaters. This place inspired me to practice ballet with its beauty and big stage," she says.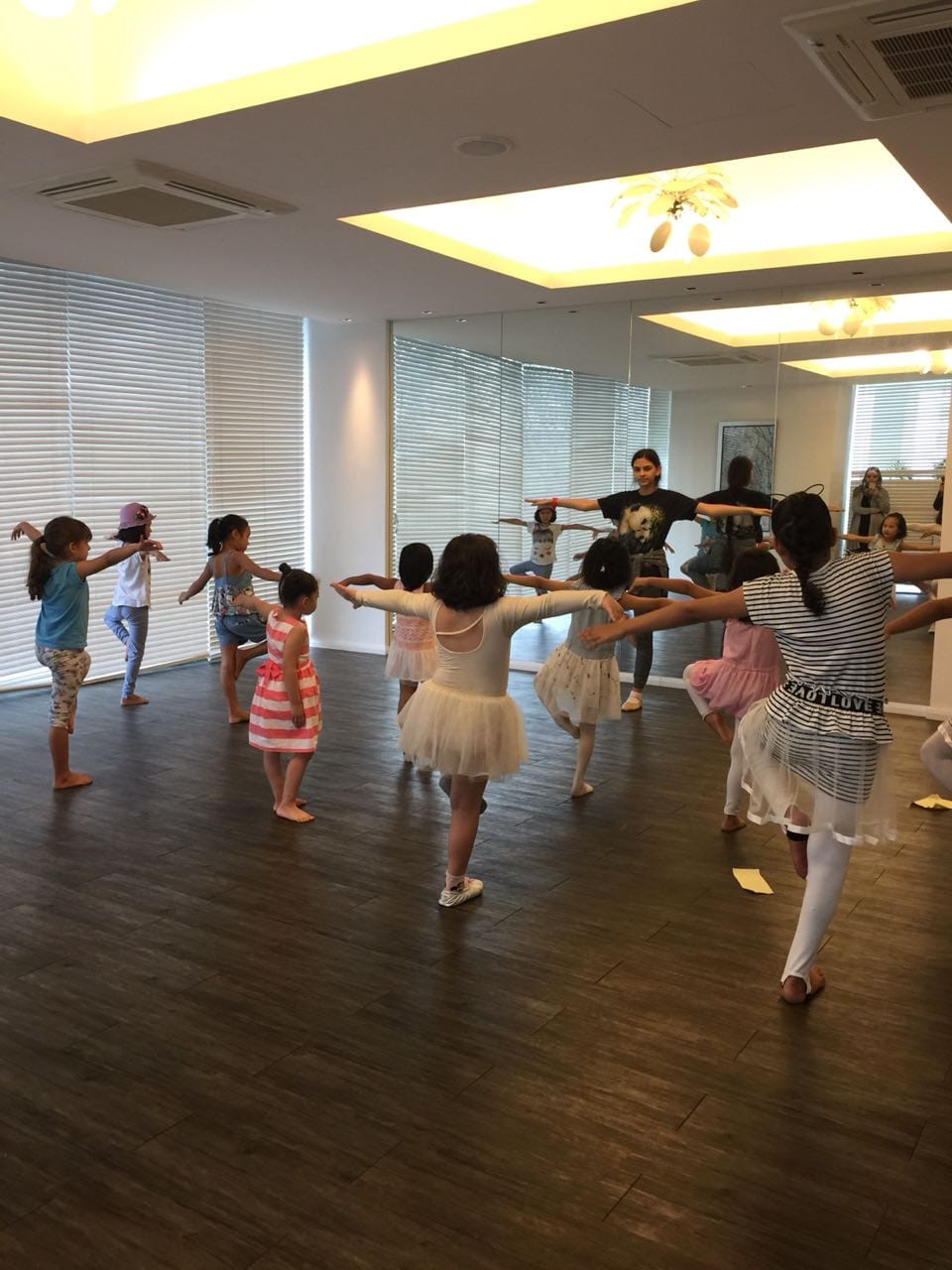 So what motivates Amira to teach?
"I love to share my creativity and exchange knowledge with others," she says. "I really love the kids. Girls need to be elegant, tall and happy."
Speaking of the benefits of the class, Amira says, "Classical music training has a positive psychological effect. It influences their mood in a positive way. It will help them to be more confident in the future."
Since the classes started, Amira has seen an improvement in her students.
"I noticed that many girls start spinning their backs, their necks have lengthened and some of them even remember the movements well. I am proud that they recently performed at an Eid event," she says.
Outside the room, parents wait patiently.
Wafa, a 28-year-old refugee from Syria and mother to the studious girl Maya, says she is very happy that her daughter is taking the classes and recommends other parents to send their daughters too.
Inside, the girls clearly enjoy the class. It is not hard to figure out why: Sure, Amira is strict, but she is also gentle and patient.
"I hope the girls will continue to do ballet as they grow up. I hope they will get a lot of happiness and joy in the movements," she says.
"But most of all, I want them to feel like a princess."